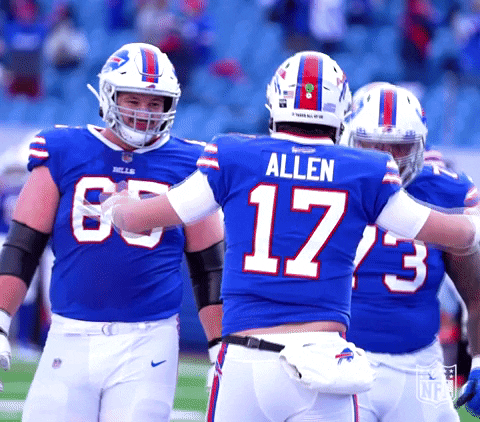 Hello!!!
I have missed you all
SOOOOO MUUUCCCHHH!!
I want to give you all a
BIG HUG!!
! ♥
I would really like to get back LJ things. I have missed it a lot.
2020 was a really hard for me and I'm sure for you as well. That being said I hope you are doing well and hope 2021 has been nicer to you lately.
With the shoutdowns and everyting I slipped kind of in a depression. I got into a really bad place mentally and I hated myself. I just felt I I had no purpose in life at all.
I feel like I fell better now and I'm doing better. I vow that will get back to feeling like the old me and start liking myself again.
Enjoy cute Josh Allen and the Buffalo Bills gifs.
Thank God for football!!
GO BILLS!!